Easy Course
Our Adult and Teen Drivers Education Courses are DPS/TDLR Licensed # C3285 and PT203. Overall, you will find our course much easier to complete then others.
Fast Delivery
While most schools still offer the USPS certificate delivery, we work differently by giving you a choice to choose eCertificate delivery for your convenience.
Refund Guaranteed
Over 80% of our students are refereed to us from a previous student because we offer a 100% refund guaranteed. If you do not love our course, we will offer 100% refund.
50,000+ 5-Star Reviews!
We do not hide behind curtains. All of our reviews are up for all of our customers to see. With over 50k reviews, have a peace of mind choosing us over others.
---
Highest Rated Driving School in the State of Texas!
---
Works on All Devices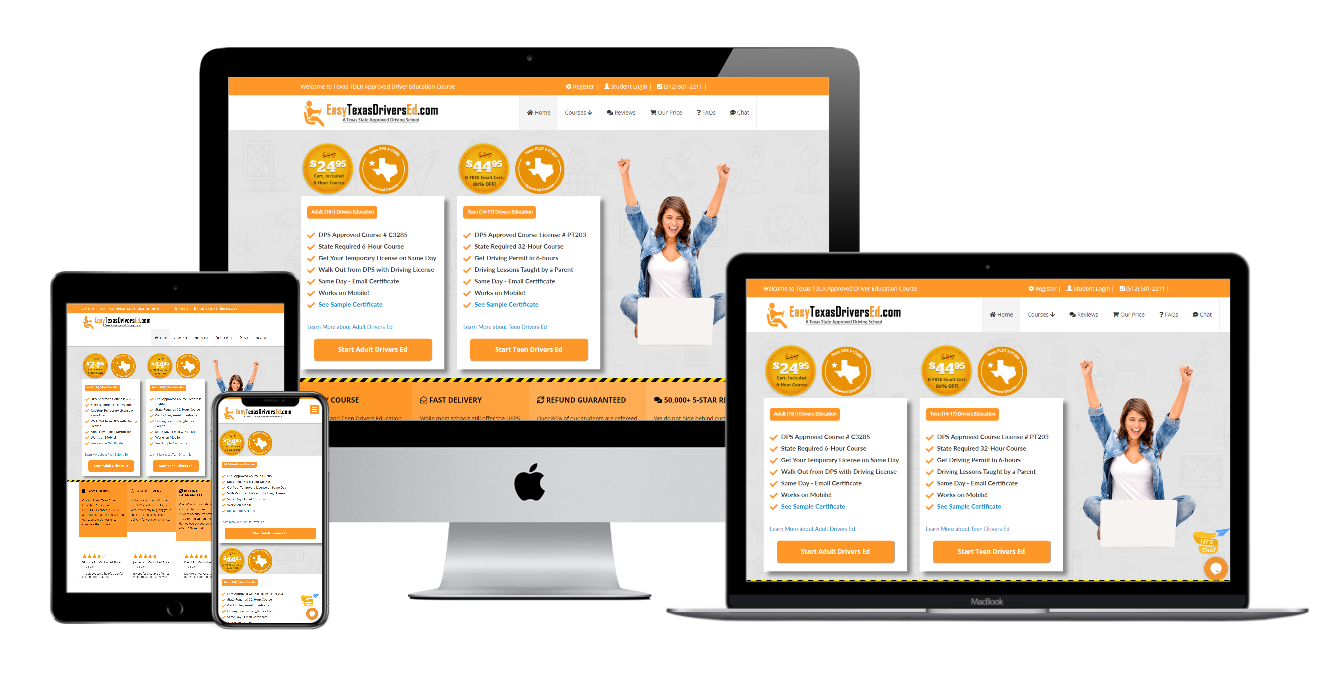 Fastest way to obtain a Drivers License!
Accepted by all Texas DPS Offices
Easiest Course to Pass in Texas!
includes DPS Written Exam at Home!
DPS/TDLR Licensed Course (C3285 & PT203)
Lowest Priced Courses. Price Match Guaranteed.
Same Day Digital Copy of Certificate.
All Texas DPS Accepted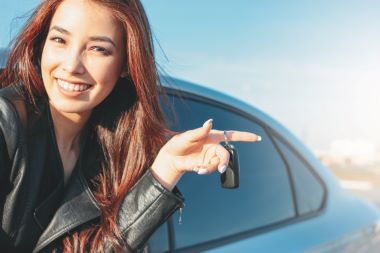 ---
---
How Teen Drivers Ed Works
Our Texas state approved parent taught driver's education course is for those who are between the ages of 14 and 18. By taking this 32-hour Online course you can easily obtain a Texas driver's license from the comfort of your home. To get a driving permit in Texas here is what you must do:
Register for 32-Hours Online Course
Obtain PTDE Program Guide from TDLR
Login to Your Account and Study 2/Hr each Day
After 6Hr. Course go to DPS go get Your Driving Permit
Practice Driving with a Parent each Day for 1 Hour
Take DPS Written Test Online with US at the end of your course
---
Adult Driving License Process
Our Texas Approved Adult Drivers Ed course is for those who are between the ages of 18 and 24. Our adult course covers everything that is on the drivers license written test, which is included in the final exam. By taking this 6-hours Online course you can easily obtain a Texas driver's license from the comfort of your home. To get an adult driving license in Texas here is what you must do:
Complete 6-Hour Adult Drivers Education Course
Print Your ADE-1317 Certificate
Complete Impact Texas Driver (ITD)
Make an appointment at your local driver license office.
Provide your thumbprints.
Have your picture taken.
Pass Vision Exam.
Get Your Permit to Drive in Texas on the Same Day (Ages 18-25)
Pass Road Test at DPS Office and Get Your Texas Driving License

---